Piano Student, Jack E.
Piano is a popular choice of instrument for music lessons at SMMC. Our Center boast a large number of piano students and teachers. It's a popular "first choice" instrument and there are several factors that play into this. For one, the instrument does not need to be held by the student. In that sense, it's easy to be able to walk up, sit at the keys and plunk away! Secondly, the motor skills needed to operate the instrument are pretty basic so most 5 or 6 year old kids are good to start. What's more, both right and left hands operate in the same fashion as opposed to say a guitar or a violin. That helps beginners not feel so daunted in learning two techniques for each hand. Lastly, learning to read music on a piano is more natural than with other instruments. Notes displayed on the music staff align with the keyboard layout, so it tends to make sense for a beginner.
Jack started his music lessons at SMMC at the start of 2023. In that short period of time, Jack has learned to read music in both treble and bass clef. Jack has also learned all about rhythmic note values and how to recognize them. This includes quarter, half, dotted-half and whole notes, all of which have a different time value assigned to them. Jack is very consistent in showing up to lessons ready and on time. Even at the young age of 10, Jack's dedication to the piano is very evident! In the short time Jack has been taking lessons, he's learned numerous songs from his lesson book and is advancing quickly through the material. Great job Jack!
In His Teacher's Words
Graham takes lessons from Ms. Carol Kelleher, a classically trained pianist who has been playing the piano for 17 years. In addition to teaching, Ms. Carol has worked as music director, accompanist and pit orchestra pianist. Ms. Carol writes: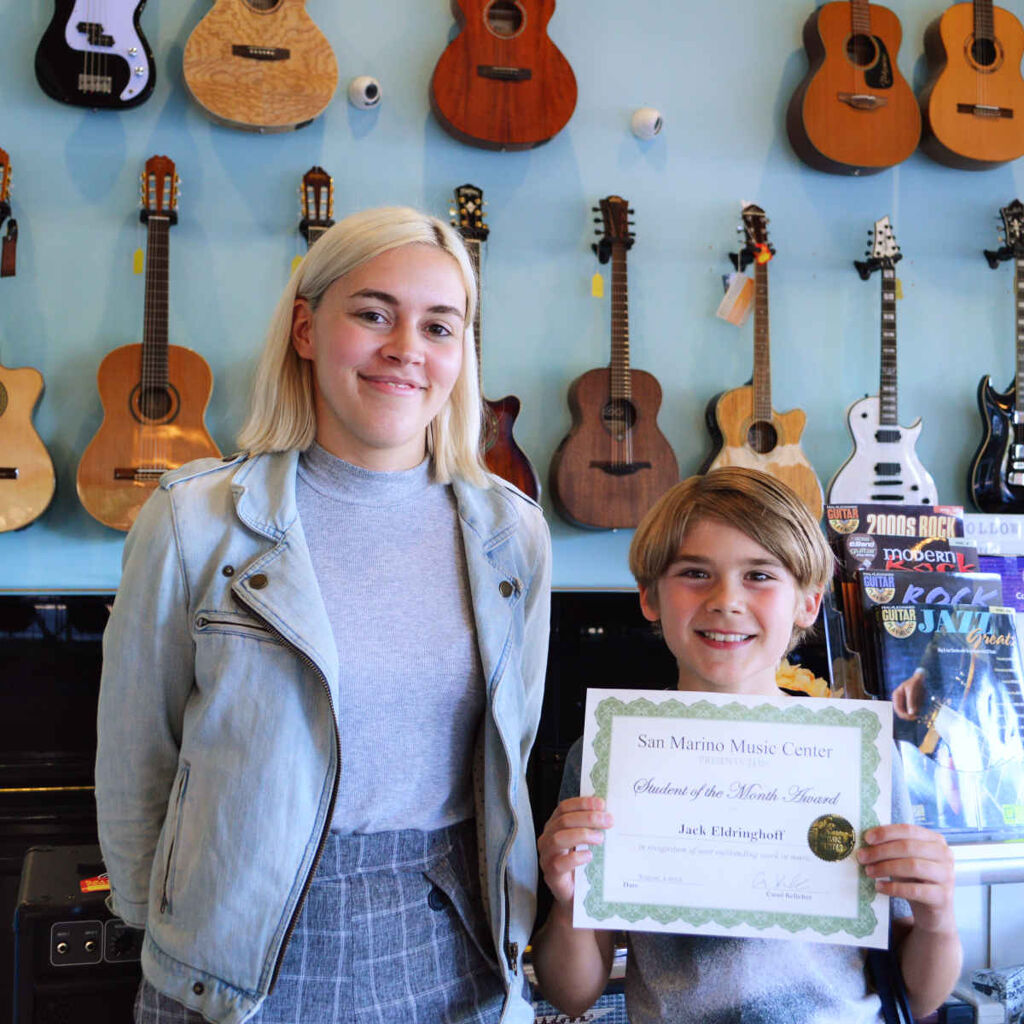 "Jack is an exceptional student who always goes the extra mile. His attention to detail is very impressive, and he often corrects himself before I even have the chance to correct him! He always comes on time and exceedingly prepared for his lessons. Jack is an extremely consistent student for his age. He practices more than your average student and I can really hear the progress from week to week. He pays much attention to detail and he's moving through his books crazy fast. It is a joy to teach him and watch him improve."
Jack During A Recent Piano Lesson
Enjoy this performance of "Russian Sailor Dance" by Jack during his piano lesson on August 4th.
In Jack's Own Words
Q&A time to get to meet the artists! Here is a brief interview with the award winner himself to get to learn a little more about this young talent!
How long have you been playing your instrument and what do you like most about playing it?
"I have been playing the piano for 6 months. I love the feeling of mastering a piano piece because I feel the spirit of the music, which is meaningful to me."
How do you make time to practice in your busy schedule?
Most of the time, I include practicing my piano as one of my daily responsibilities and then I schedule the time.
Who are some of the artists you look up to for your instrument and why do you like them?
I look up to the composer Ludwig Van Beethoven. I think it is extraordinary that he composed so many pieces of music as a deaf person. Also, when I play his music, it makes me feel calm and relaxed.
What do you like about the piece you chose to perform for the SOTM video?
I chose to perform the traditional folk song "Russian Sailor Dance" because the tempo is quick. I hope whoever listens to it will feel inspired.
What do you like to do in your down time to relax?
In my downtime, I like to play basketball, flag football, and spend time jumping on my trampoline with my sister.
Thank you so much for sharing a bit about yourself Jack. Congratulations from all of us at SMMC and we look forward to see what your musical future has in store for you!
Meet The Instructor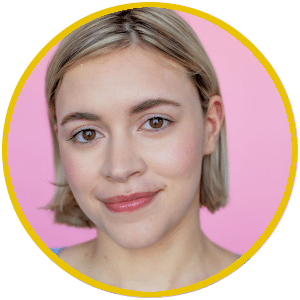 Carol is a classically trained pianist originally from Washington, D.C. who has been playing the piano for 16 years. She has a Bachelor of Arts from Illinois State University in Normal, Illinois. In addition to her experience as a piano teacher she has worked as a music director, accompanist, and pit orchestra pianist. Carol believes that the best teaching environment is one where the student feels both supported and challenged. She believes students should feel excited and enthused about playing the piano, as only then will they be motivated to put in the work necessary to consistently improve.