Vocal Student, Violet
Both a pianist and a vocalist, Violet's passion for music is reflected in her dedication. Already playing two instruments, Violet challenges herself even further as a vocal student and pianist, working on the difficult task of singing and playing at the same time. Recently, she has been building her stamina and strengthening her voice, working on using her air well to produce a strong, easy tone while singing.
In Her Teacher's Words
Violet currently takes voice lessons with Ms. Kris Feldman who has been a music teacher for over 25 years. A multi-instrumentalist just like her student, Kris teaches piano, voice, and flute. Violet also took piano lessons with Ms. Hajung who was recently featured on our IG Live. Keep a lookout to see Ms. Kris perform soon as well!
Ms. Kris on why she awarded Violet: "Violet is a joy to teach! I started teaching at SMMC just last summer, and Violet came to me from another teacher. My techniques are very different from many teachers, but Violet had no problem adapting to a new teacher and new methods! Her improvement is due to her great practice habits, as well as choral singing that keeps her very busy.
Violet is multi-talented. She is a wonderful pianist. Her musicianship is only transcended by her dedication and work ethic. With her combination of talent, dedication, and musicianship, her beautiful voice and piano proficiency, the sky's the limit for Violet!"
Wow! Keep it up, Violet!
In Violet's Words
1. How long have you been playing your instrument, and what do you like most about playing it?
I have been singing for a very long time. I was in a choir for several years and have been doing voice lessons for almost a year. I like that singing is something you can do anywhere and anytime. Learning how to do so gives me confidence…and it's fun! I've learned so much from Ms. Kris and appreciate her knowledge and experience.
2. How do you make time to practice in your busy schedule?
I always find time to practice! Music is something I enjoy doing, and you can sing wherever you want!
3. If any, who are some of the artists you look up to for your instrument, and why do you like them?
I appreciate anyone who can sing! I am truly amazed by people who sing live, especially in theater. Singing in theater is more complicated than it looks, and it's cool to see talented people use their gifts to bless others.
4. What do you like about the piece you chose to perform for SOTM?
I love theater and especially love Beauty and the Beast. There are a lot of other musicals I love as well, but that particular song I had never sung until my teacher suggested it. I also love the melody and story it shares.
5. What do you like to do in your downtime?
I like to read and listen to music. I also play the piano and love to sing and play with my brother. I enjoy going to movies and theater performances.
Meet the Instructor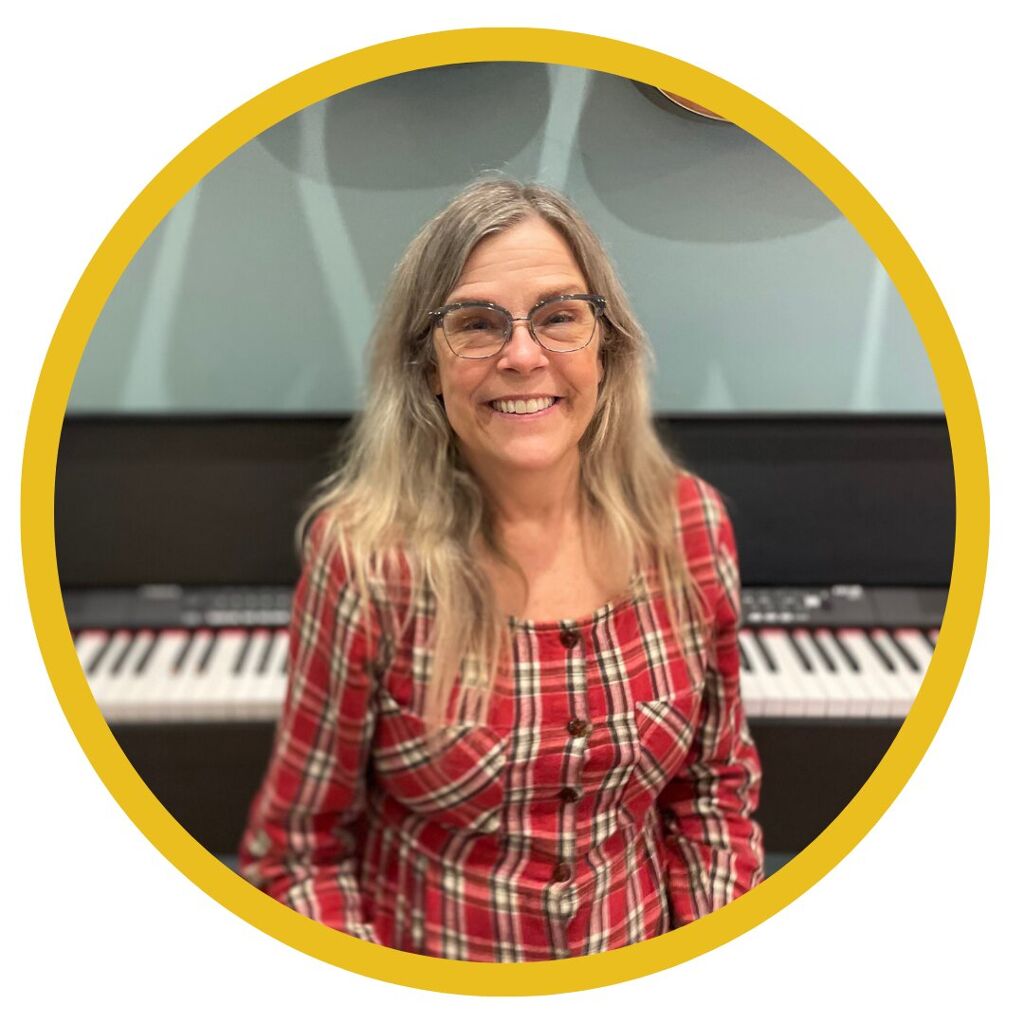 Kris Feldman has been a private teacher of voice, flute, and piano for over 25 years. She is also the music teacher and children's choir director for Assumption of the Blessed Virgin Mary School in Pasadena and a member of the worship team at Newhall First Presbyterian Church. Kris has her Bachelor of Music in Jazz studies with Flute Concentration from Indiana University in Bloomington, Indiana, where she studied with David N. Baker of the Smithsonian Jazz Society; Dominic Spera, Jazz Studies; Harry Houdeshel, Flute; and Eileen Farrell, Voice. The unique environment of IU allowed Kris to explore songwriting, arranging, piano, and electronic music, while maintaining traditional classical training. As a result of this diversity, Kris went on to explore the Chicago music scene, performing jazz, blues, pop, rock, and progressive sounds, as well as embarking on a career as a recording artist and vocal arranger. She also sang several commercial jingles for radio and television before moving to the LA area to raise her family and continue her performing and teaching career.