Piano Student, Joyce H.
For anyone looking to have their children learn music, piano is a great starting point. We've previously listed our "Top Three Instruments" for young children to begin on and piano is at the top of that list. Building your musical foundation with piano will help any student expand to other instruments down the line.
Learning to read for the instrument will familiarize music students with the grand staff. This means they will be able to read in treble and bass clef. Music for numerous instruments are written in both of these clefs, so branching out to another instrument won't be as challenging. Piano is both a chordal instrument and a melodic instrument. By serving both functions, students will be more adept at understanding music theory. Being a chordal and melodic instrument also allows a piano player to participate in ANY group setting or as a soloist. The instrument's versatility is endless!
Joyce started her music lessons at SMMC in January 2023. Over the last 10 months, Joyce has developed and furthered her ability to sight read music in both treble and bass clef. Joyce has become more capable of counting rhythmic note values and how to recognize them. This includes quarter, half, dotted-half and whole notes, all of which have a different time value assigned to them. In addition to learning new pieces each week, Joyce spends time working on her finger technique. This can be a frustrating part of learning an instrument as it requires patience and dedication in playing repetitive patterns. Joyce has demonstrated persistence in working on these exercises and not letting them get in the way of her progress.
In Her Teacher's Words
Joyce takes lessons from Mr. Camden Boyle. Mr. Boyle is a classically trained violinist, violist and pianist who holds degrees from the prestigious Julliard School of Music in New York. In addition to teaching, Mr. Camden is a composer and is a former concert master for the UC Santa Barbara Orchestra. He writes: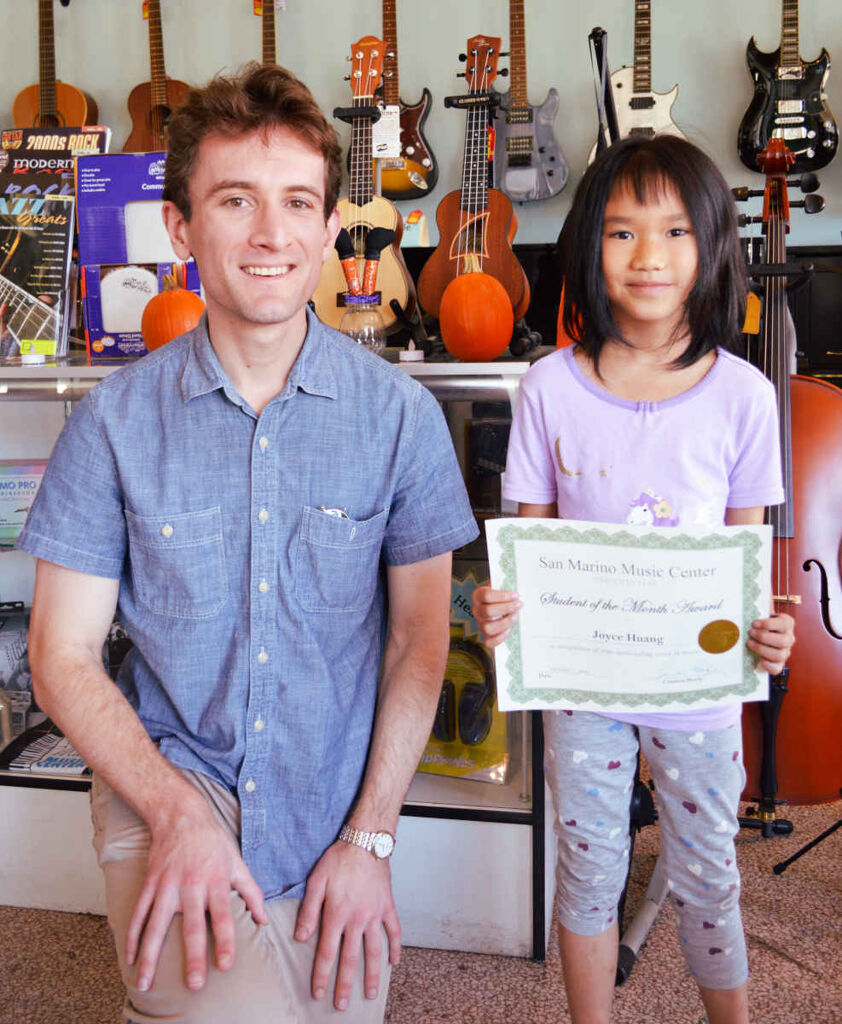 "Joyce is a consistent student. In her attendance, she shows up on time and ready each week. She also arrives with a positive and diligent attitude to each and every lesson. In her Lesson book, she has made great strides with sight reading and learning to identify any pitch in bass and treble clef. She has continue to work and develop her mastering of rhythm. In her Finger Power book, Joyce has committed herself to overcoming challenging and unpredictable fingering exercises. In her Melody book, Joyce has demonstrated a sensitivity to phrasing, articulation, and dynamics. It will be exciting to see Joyce's continued progress and to explore more repertoire!"
During A Recent Piano Lesson
Here is a snippet of Joyce performing one of her lesson book songs during a recent piano lesson.
Great job Joyce and keep up the wonderful piano practice!
Meet The Instructor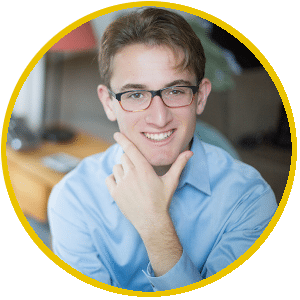 Camden Boyle is a composer and music teacher who believes in the transformative power of music. A lifelong violinist, he is the former concert-master of the UC Santa Barbara orchestra and member of the Young Artist String Quartet. He's performed in master classes for Gil Shaham and Yo-Yo Ma. Camden holds a Bachelors (2017) and Masters (2019) in Music from the Juilliard School in New York. He has taught violin, viola, and piano locally in California for the last three years. As a teacher, he is experienced working with all ages and skill levels. Camden is committed to the patient, rewarding process of encouraging gradual weekly progress. Over time, this progress builds a flourishing technique and musicianship over the span of months and years.